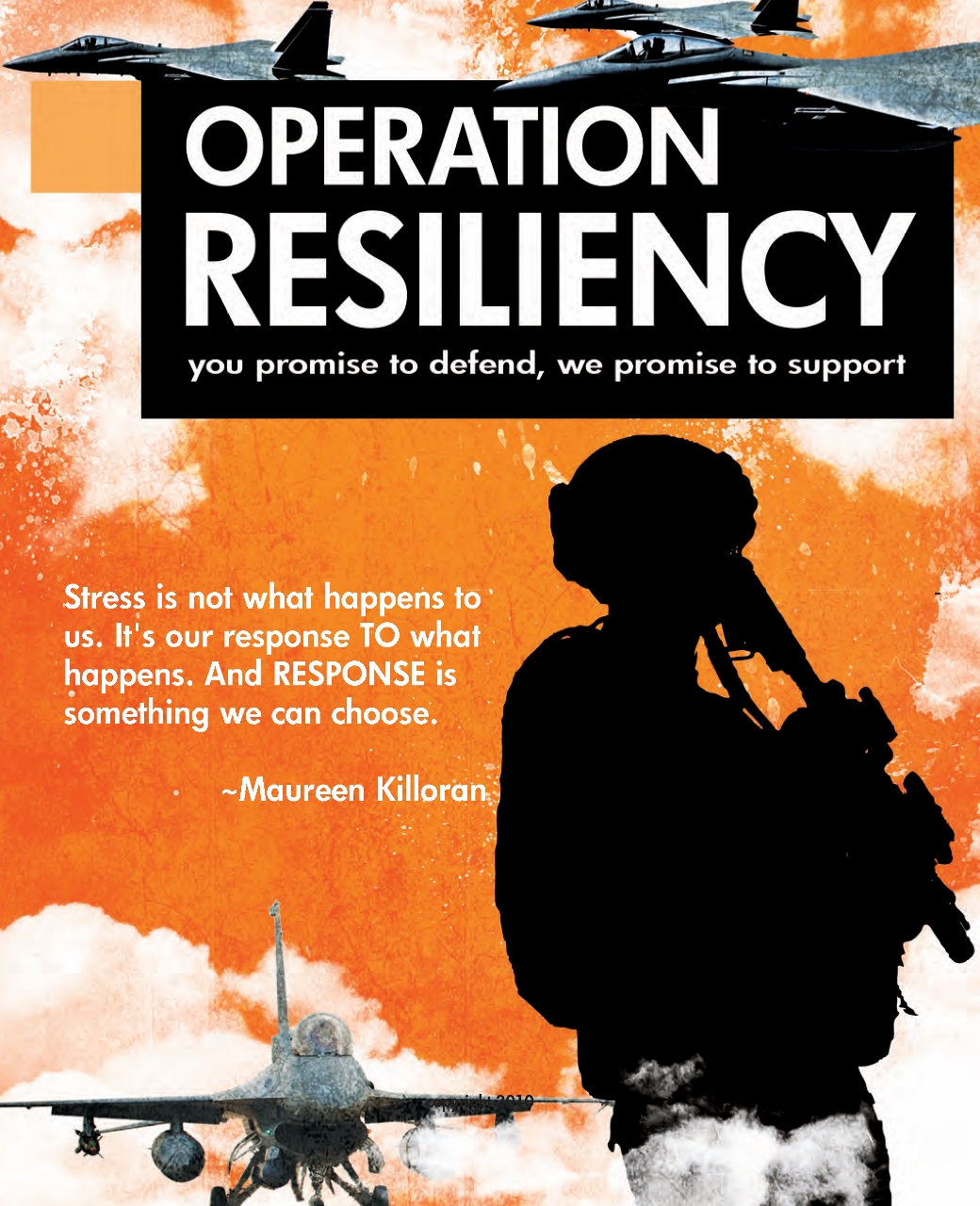 While our military and its members are strong, there are times when they too struggle with stress, anxiety, depression and even thoughts of suicide. Sometimes military men and women feel embarrassed or ashamed to seek help and others may not know what help is available.
Members of the military make a promise to protect our country. Mississippians are now making a promise to support them when they are on and off the field of battle.
The Mississippi Department of Mental Health (DMH) and Friends of Mississippi State Hospital teamed up with the Mississippi National Guard to launch a mental health awareness campaign for the military and their families. The campaign, Operation Resiliency, will reach all National Guard units across the state. Operation Resiliency aims to dispel the stigma associated with mental illness, educate about mental health and stress, recognize signs of duress and share knowledge about available resources.
Stress can be a part of everyday life for many people. However, members of the military can face a constant and severe stress that many civilians may never know. It can lead to depression, anxiety, relationship problems, aggression, thoughts of suicide, financial problems, accidents, alcohol and drug abuse, domestic violence and hopelessness.
Warning signs that you may need to seek help are:
Increase in alcohol or other substance use
Depression
Changes in sleeping or eating habits
Withdrawal from friends and family
Irritability and anger
Problems concentrating
Feelings of isolation
Anxiety and/or fear
Feelings of helplessness or hopelessness
Thoughts of suicide
It is important for members of the military to understand when you may need to seek help to prevent further problems down the road. Stress, depression and thoughts of suicide are REAL issues that do not need to be hidden. Talking to someone, whether it is a fellow serviceman, chaplain, family member, friend or physician can help.
The Mississippi Department of Mental Health Helpline is also available 24 hours a day at 1-877-210-8513. If you or someone you loved is in need of help, don't hesitate to call. All calls are confidential.
Downloadable Documents: