6th Annual Mississippi Suicide Prevention Symposium is September 27-28
Save the date for September 27-28, when the sixth annual Mississippi Suicide Prevention Symposium will be held as a virtual event in conjunction with the Mississippi Department of Mental Health and the Mississippi State University Department of Psychology. Continuing education will be available. More details and registration information will be available soon at www.mississippisuicidepreventionsymposium.com.
If you have questions please email msuallianceproject@gmail.com.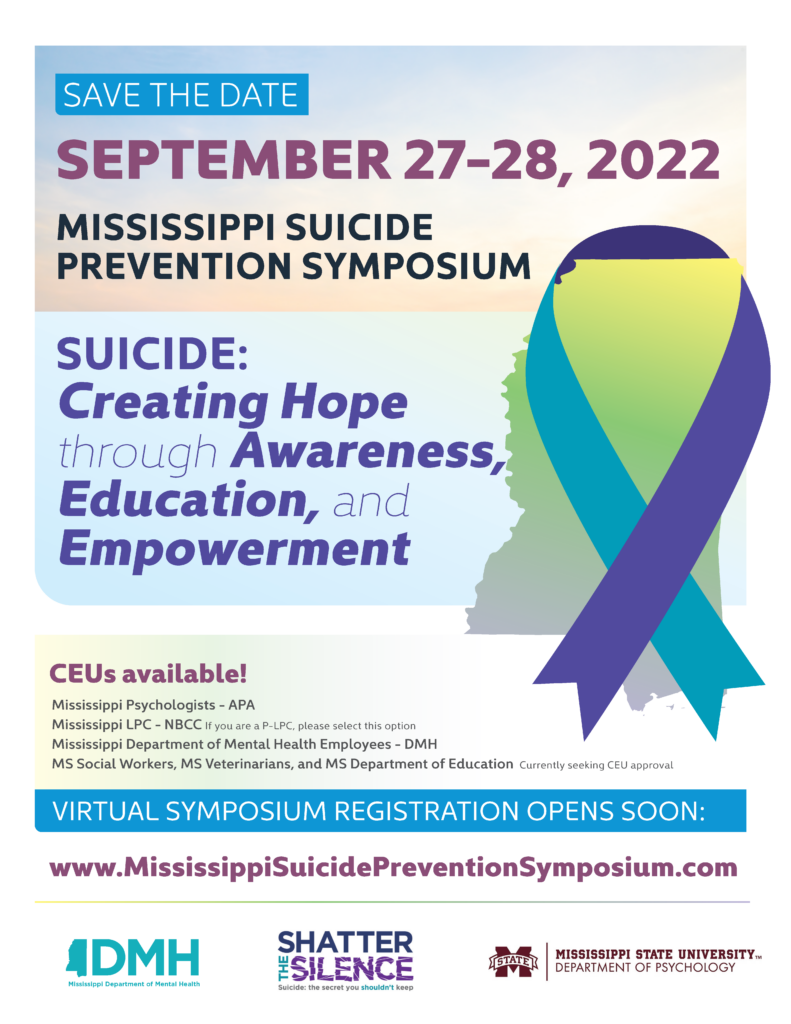 CEUS approved for the following
Mississippi Psychologists – APA
Mississippi LPC – NBCC (if you are a P-LPC please select this option)
Mississippi Department of Mental Health Employees – DMH
MS Veterinarians
Currently seeking CEU approval for:
MS Social Workers
MS Department of Education
MS Department of Mental Health, Division of Professional Licensure and Certification CEUs