SMI Adviser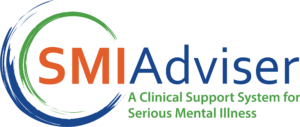 SMI Adviser is funded by the Substance Abuse and Mental Health Services Administration (SAMHSA) and administered by the American Psychiatric Association (APA). The APA works closely on this project with a team of experts from 30 other mental health organizations. This team includes individuals, families, clinical experts, peers, and policy makers – all working to create access to the best resources on serious mental illness (SMI). SMI Adviser offers resources for clinicians and providers as well as individuals and families. For clinicians, SMI Adviser offers access to education, data, and consultations so they can make evidence-based treatment decisions. For individuals, families, friends, people who have questions, or people who care for someone with SMI, it provides access to resources and answers from a national network of experts. Find more by visiting https://smiadviser.org/.
CULTURALLY AND LINGUISTICALLY APPROPRIATE SERVICES (CLAS)
The National Standards for Culturally and Linguistically Appropriate Services in Health and Health Care (The National CLAS Standards) aim to improve health care quality and advance health equity by establishing a framework for organizations to serve the nation's increasingly diverse communities.
Over the past several years, behavioral health providers and education systems are recognizing the value of the National CLAS Standards in advancing behavioral health equity. Mississippi Department of Mental Health (DMH) is deeply committed to building our state's capacity to serve all communities.
State Plan for Diversity, Cultural Competency, Equity and Inclusion
Think Cultural Health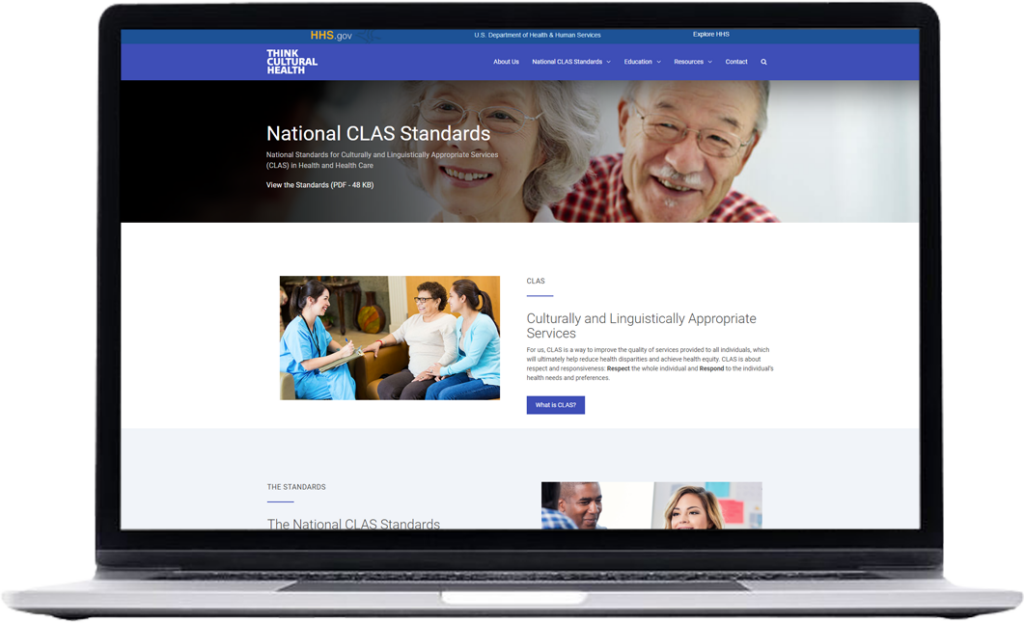 Relias Learning
The Department of Mental Health provides Web-Based Training through Relias Learning (formerly Essential Learning) for registered providers. Relias is a customized learning management system and staff development tool. This training website, developed for DMH staff, presents and tracks training requirements in an accessible and easy to use format. To access this program click the following link: https://dmh.training.reliaslearning.com. For more information about Relias, please contact your program's Staff Development officer. From time to time, DMH may post featured trainings that will be highlighted here. Please monitor this page for any specific trainings that are highlighted in the future.
Technical Assistance
DMH may also highlight technical assistance training or videos below. Any videos below will be intended to provide technical assistance or further guidance to CMHCs or other Certified Providers regarding DMH Operational Standards and the Mississippi system of care.
PACT and ICORT Presentation
The Golden Thread Of Assessment, Planning, And Progress Notes
The DMH Division of Recovery and Resiliency has developed the Golden Thread training for assessment, planning, and progress notes that reflect a person-centered and recovery-oriented system. Topics covered in this series of videos include Planning, Assessment, and Progress Notes, Adult Community Mental Health Services, Individual Service Plans, Initial Assessment for Children and Youth, and Alcohol and Drug Addiction. This one-hour training provides an overview of the Golden Thread of Assessment, Planning, and Progress Notes. The assessment is the beginning of the process, identifying symptoms and behaviors that will be addressed in the plan, which will structure treatment through specific interventions. Progress notes throughout treatment will document experiences and should lead providers back to a review of the plan. The assessment, plan, and notes should all flow from each other, which is why the Division of Recovery and Resiliency describes this process as the Golden Thread. Watch the video below for the first part of this training.
Additional topics covered in this training:
Adult Community Mental Health Services
Individual Service Plans
Initial Assessment (Children and Youth)
Alcohol and Drug Addiction
Entire Golden Thread training series