The governing board of the Mississippi Department of Mental Health is composed of nine members appointed by the Governor of Mississippi and confirmed by the State Senate. Members' terms are staggered to ensure continuity of quality care and professional oversight of services. By statute, the nine-member board is composed of a physician, a psychiatrist, a clinical psychologist, a social worker with experience in the field of mental health, and one citizen representative from each of Mississippi's five congressional districts (as existed in 1974).
Meetings of the Board of Mental Health are open to the public. Meetings are held the third Thursday of every other month at 9 a.m. Every other meeting is held at the DMH Central Office at 239 North Lamar Street, Jackson, MS 3920, with board members not attending in person participating via teleconference.
FY24 Board of Mental Health Meetings
August 17, 2023 – DMH Central Office
October 19, 2023 – Specialized Treatment Facility in Gulfport, MS
December 21, 2023 – DMH Central Office
February 15, 2024 – Mississippi State Hospital in Whitfield, MS
April 18, 2024 – DMH Central Office
June 20, 2024 – North Mississippi Regional Center in Oxford, MS
Additional public meeting notices can be found online at www.ms.gov/dfa/pmn by searching for Department of Mental Health in both the State Agency and Public Body search fields. For more information, contact Grenaye Sullivan at 601-359-6260.
Contact the board of mental health
Members of the Board welcome your feedback. If you have questions, comments, or concerns, please feel free to reach out to them through email by clicking here.
2022-2023 Board Of Mental Health
Stewart Rutledge, Chair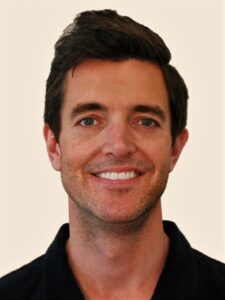 Stewart Rutledge of Oxford is an affordable housing developer and attorney who has served on the Board since 2017. In addition to his experience on the Board of Mental Health, Rutledge was previously appointed by Governor Haley Barbour to be Chairman of the Mississippi Juvenile Justice Advisory Committee and to serve on the Mississippi Supreme Court's Commission on Juveniles, both of which were aimed at ensuring the proper treatment of juveniles coming into contact with the justice system. In this capacity, Rutledge additionally served as Mississippi's representative on the Federal Advisory Committee on Juvenile Justice in Washington, D.C.  In Oxford, Rutledge serves on the University of Mississippi School of Law's Business and Law Fellowship Advisory Committee including occasional guest lectures, and he co-chairs Oxford's Affordable Housing Commission. Rutledge represents the First Congressional District and is a family member of a mental health consumer.
Courtney Phillips, Vice Chair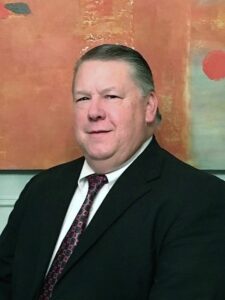 Courtney Phillips of Indianola, Mississippi, is the CEO of South Sunflower County Hospital who has 20 years of experience in healthcare, government, and not-for-profit organizations. He currently serves as a member of the Mississippi Hospital Association, Rural Hospital Solutions, and Delta Council, is President of the Rural Hospital Alliance, Treasurer of the Delta Trauma Board, and Secretary / Treasurer for the Mississippi Healthcare Executives, an Independent Chapter of the American College Healthcare Executives. Mr. Phillips holds a Bachelor of Science degree in Business Administration from Delta State University. He was appointed to represent the Second Congressional District on the Board of Mental Health.
Dr. Sara Gleason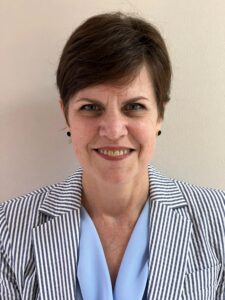 Dr. Sara Gleason is a board-certified psychiatrist at the University of Mississippi Medical Center, where she is a professor and executive vice chair in the Department of Psychiatry and Human Behavior. She is director of consultation-liaison psychiatry and a supervising attending on the adult inpatient psychiatry ward and in the outpatient psychiatry clinic. She serves as the psychiatrist representative on the board.
Dr. Manda Griffin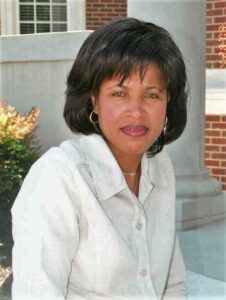 Dr. Manda Griffin of Houlka, Mississippi, is a registered respiratory therapist, a licensed social worker, and a board certified family nurse practitioner. She received her bachelor's degree from Mississippi University for Women and her master's degree from Alcorn State University. She also has a Doctor of Nursing Practice from Maryville University. She has worked with several hospitals in north Mississippi, as well as with GSV Care Medical Clinic in Houlka, a family medical clinic that provides health care to pediatric, adult, and older patients. She also serves on the board's Patient Care Subcommittee. Dr. Griffin was appointed to serve as the social work representative on the board.
Dr. Jim Herzog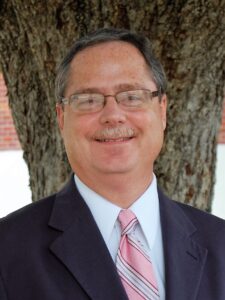 Dr. James Herzog of Oxford, Mississippi, is a clinical psychologist in private practice. Dr. Herzog received a bachelor's degree in psychology from Creighton University and a master's and Doctorate in Clinical Psychology from the University of Mississippi. Currently, his practice involves consultation with the Department of Rehabilitation Services in the Office of Disability Determination Services. Dr. Herzog has over 40 years of providing services in community mental health through several community mental health centers, Catholic Charities, and in the VA Medical Center in Jackson, Mississippi, as well as providing individual therapy and assessment with adults, adolescents and children. Dr. Herzog was appointed to serve as the Clinical Psychologist representative on the board.
Dr. Alyssa Killebrew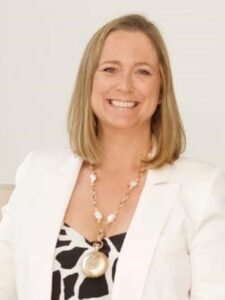 Dr. Alyssa Killebrew of Madison, Mississippi, is a clinical psychologist and licensed professional counselor (supervisor) in private practice and has an intensive outpatient program for adolescents. She has worked at Life Help Region 6 Community Mental Health Center and is the Clinical Director of Alcohol and Drug Services for the Mississippi Department of Corrections.  Dr. Killebrew was appointed to serve as the Third Congressional District representative.
Robert Landrum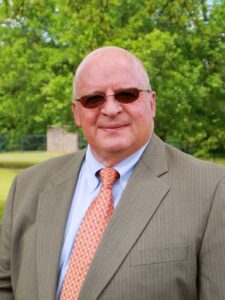 Robert Landrum of Ellisville is a family member of an individual with disabilities and has  been active in the area of mental health and intellectual/developmental disability services since he and his wife began taking part in Ellisville State School's Parents and Friends Organization in the early1980s. He has served on Ellisville State School Parent's Association and the Mississippi Developmental Disabilities Planning Council. He represents the Fifth Congressional District on the board.
Teresa Mosley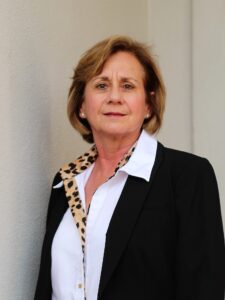 Teresa Mosley of Clinton is the owner of TRM Educational Consulting and is the lead psychometrist with the Mississippi College Dyslexia Education and Evaluation Center. She spent a decade in the classroom teaching students, and has also completed work for the Mississippi Department of Education in the offices of Curriculum and Instruction and School Improvement, as well numerous school districts in the state of Mississippi. She represents the Fourth Congressional District on the board.
Dr. Sampat Shivangi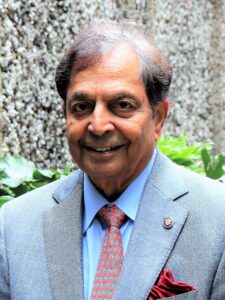 Sampat Shivangi, M.D., of Ridgeland, Mississippi, represents the physician category on the Board of Mental Health. In addition to his role on the board, he serves on the Substance Abuse and Mental Health Services Administration's (SAMHSA) Center for Mental Health Services National Advisory Council. From 2005 to 2008, Dr. Shivangi served as Advisor to the U.S. Secretary of Health and Human Services. He is the past president-elect of the American Association of Physicians of Indian Origin. He is the founding president of the American Association of Physicians of Indian Origin in Mississippi and is the past president and chair of the India Association of Mississippi. He previously served on the Mississippi State Board of Health and has also served as a house delegate to the American Medical Association in Chicago, Illinois.