DMH Recognizes National IDD Awareness Month by Celebrating Mississippians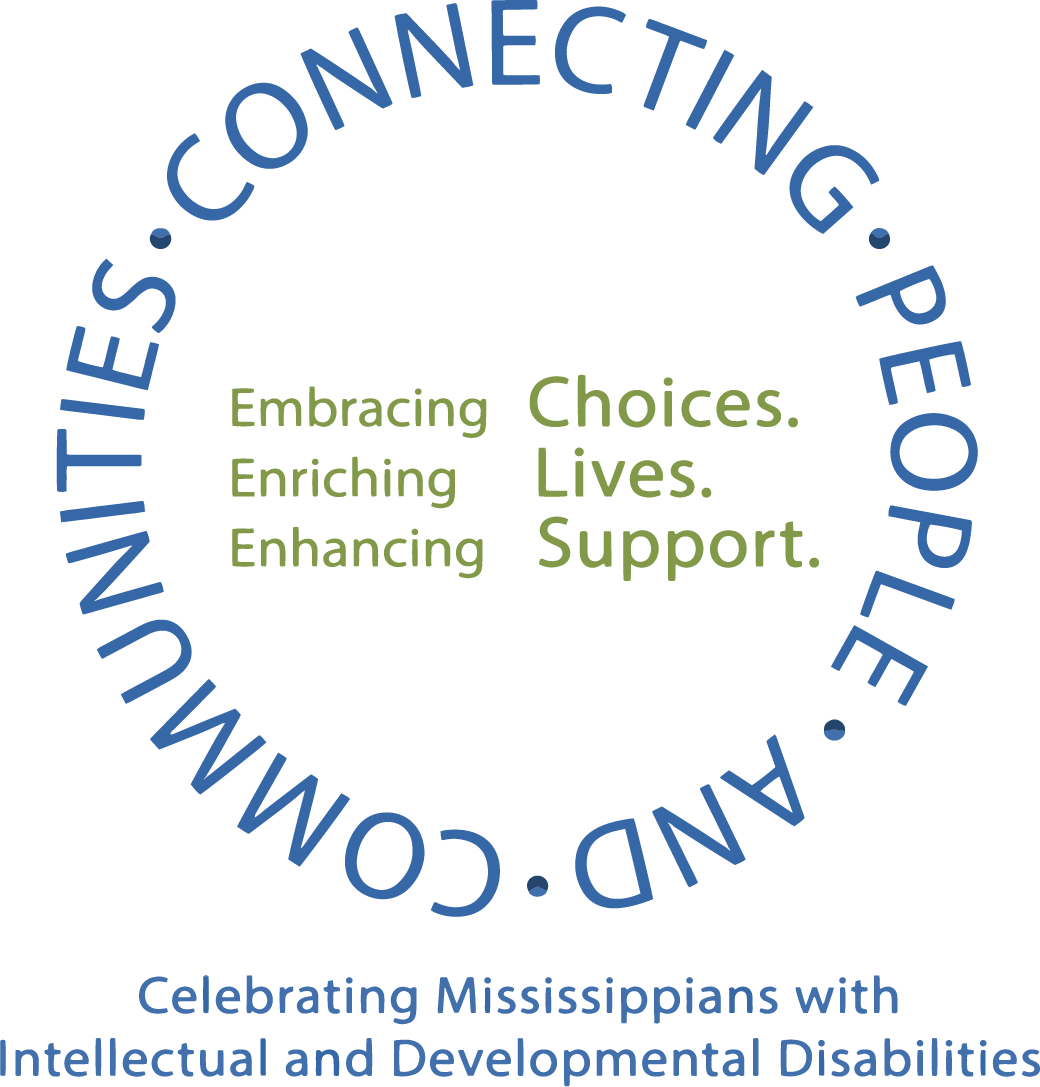 March is recognized around the country each year as National Intellectual and Developmental Disability Awareness Month. DMH is recognizing this event with "Celebrating Mississippians," a continuation of an awareness campaign that began last year and recognized the unique contributions people with disabilities make to their communities.
Throughout the month of March, the campaign will celebrate Mississippians with intellectual and developmental disabilities by sharing their personal stories in videos, posters, and infographics that highlight the way people with intellectual or developmental disabilities are embracing choices and enriching their lives. Whether it's through employment, home ownership, entrepreneurship, physical fitness, or more, people with disabilities are living their lives independently, pursuing their hobbies and interests, and contributing to their communities in numerous ways.
Taylor Carley, Self-Advocacy Coordinator with the Institute for Disability studies at the University of Southern Mississippi and the host of the YouTube show Chit Chat Thursday with Taylor, helped kick off the month with a public service announcement to encourage you to join us this March as we celebrate Mississippians with intellectual and developmental disabilities.
Personal Stories
"I've never been happier, and  I'm not looking back," Kenny said. Click here to read his story.
Click here to read how Joseph pursued his goals that led him to live on his own and get a job, showing pride in his independence.
Mark overcame substance use issues and learned skills he'd not been able to pick up on earlier in life. Click here to learn about his progress.
"She keeps everyone happy . . . she could be Employee of the Month for 100 straight months!" Click here to learn how Lizzie has found success in work and fulfillment with her hobbies.
"He is a wonderful person to know, and I'm happy to call him a friend." Click here to learn about William and read his story.
We learned this year that he's a photographer. Just look what he did. His world is seen through a special lens…the one without the label."
Steven has lived with seizures throughout his life. Despite that, he's working in a job and has an apartment with the support of Supervised Living services. He's even considering looking for a second job!
Shannon has spent his life proving his abilities and independence to others. He's worked hard, and now he's enjoying life, staying politically informed, and advocating for the rights he deserves.