Youth Mental Health First Aid for Educators Set for Summer 2019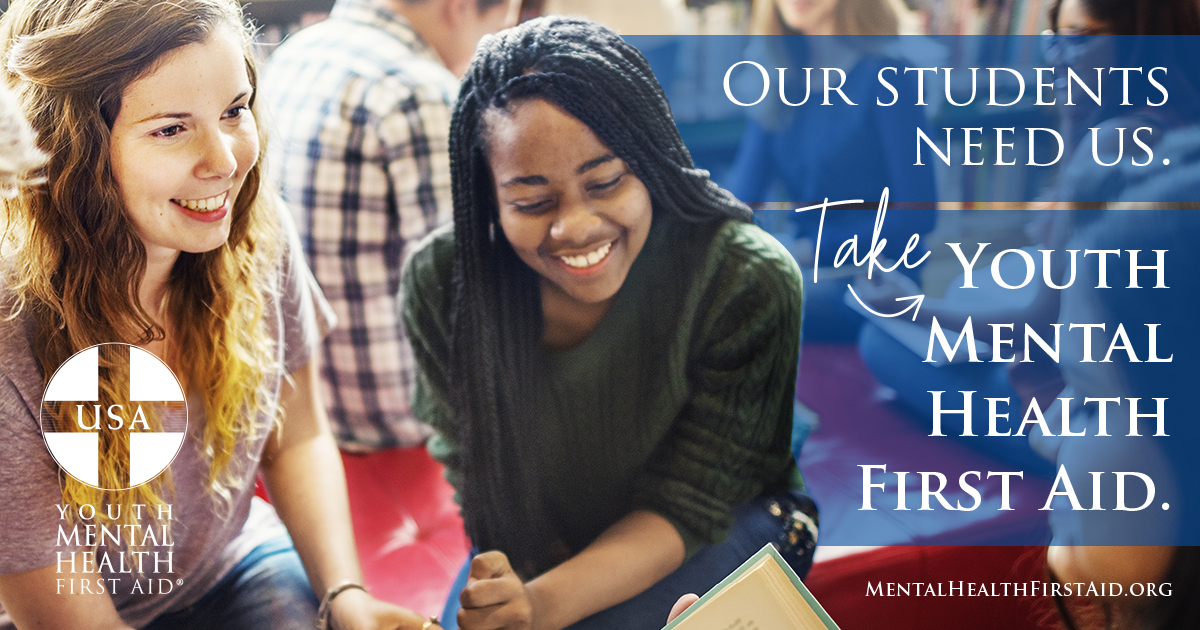 April 18, 2019 – The Mississippi Department of Mental Health is announcing a series of Youth Mental Health First Aid training dates scheduled throughout Mississippi during the summer 2019 months.
Youth Mental Health First Aid is an 8 hour training, designed to teach parents, family members, caregivers, teachers, school staff, peers, neighbors, health and human services workers, and other caring citizens how to help an adolescent (age 12-18) who is experiencing a mental health or addictions challenge or is in crisis.
Youth Mental Health First Aid is primarily designed for adults who regularly interact with young people. The course introduces common mental health challenges for youth, reviews typical adolescent development, and teaches a 5-step action plan for how to help young people in both crisis and non-crisis situations.
Topics covered include anxiety, depression, substance use, disorders in which psychosis may occur, disruptive behavior disorders (including AD/HD), and eating disorders.
The training is available to school district employees, school resource officers, parents and caregivers due to a federal grant from the Substance Abuse Services and Mental Health Administration. The Mental Health Awareness Training grant is a three-year grant SAMHSA awarded to DMH that allows the agency to provide this training at no cost to these groups.
The training is scheduled for the following cities and dates. Click the dates for location and registration information.
Booneville
Brandon
Gautier
Greenville
Greenwood
Gulfport
Hattiesburg
Hernando
Jackson
Meridian
Tupelo
Vicksburg
West Point
For more information contact Courtney Littleton at (601) 359-6268.
Space is limited to 30 participants for each class. This training has been approved for 8 hours of Continuing Education credits for Educators and School Resource Officer.